INDOOR TEAM BUILDING PENANG SPECIAL SERIES
THE TOP KOMTAR PENANG
THE LAND BEFORE TIME
INDOOR MALL TEAM BUILDING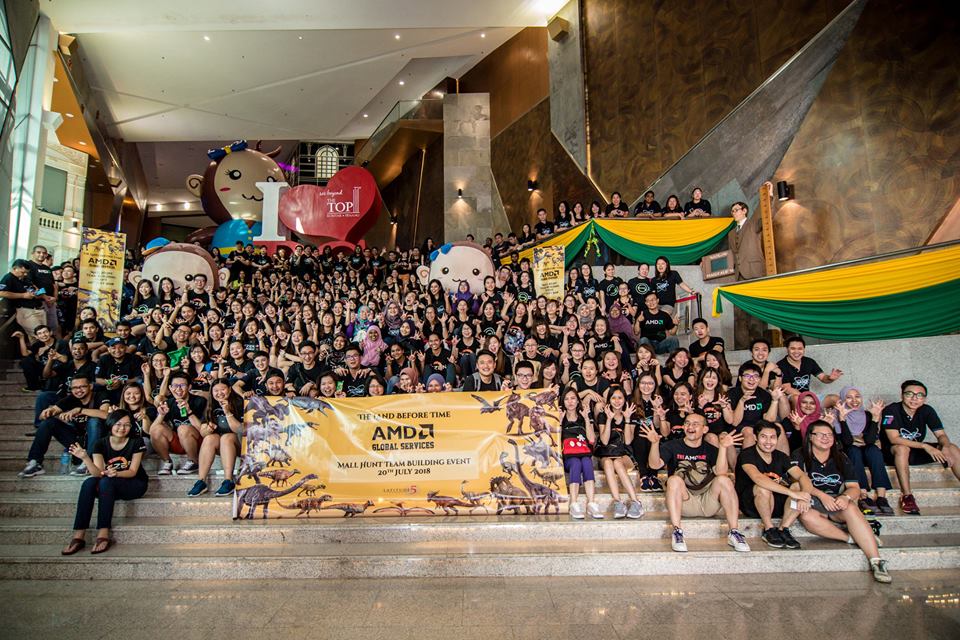 AMD Penang with Special Series Team Building at The Top Komtar, Penang
It's the 2nd year we had been engaged to organize the annual Team Building for AMD Penang. Utilizing the 3rd party venue of The Top Komtar , Penang which comprising several unique venue demographics to pull out interesting indoor team building Penang programs.
This round, we imposed our customized team building programs at its Rainbow Skywalk, Penang Street Gallery, Boutique Aquarium, Jurassic Research Center, Tech Dome and Durian King of Fruits.
Rainbow Skywalk @ The Top, Penang

Penang State Gallery @ The Top

Boutique Aquarium @ The Top, Penang

Tech Dome @ The Top, Penang

Jurassic Research Center @ The Top

Durian King of Fruits @ The Top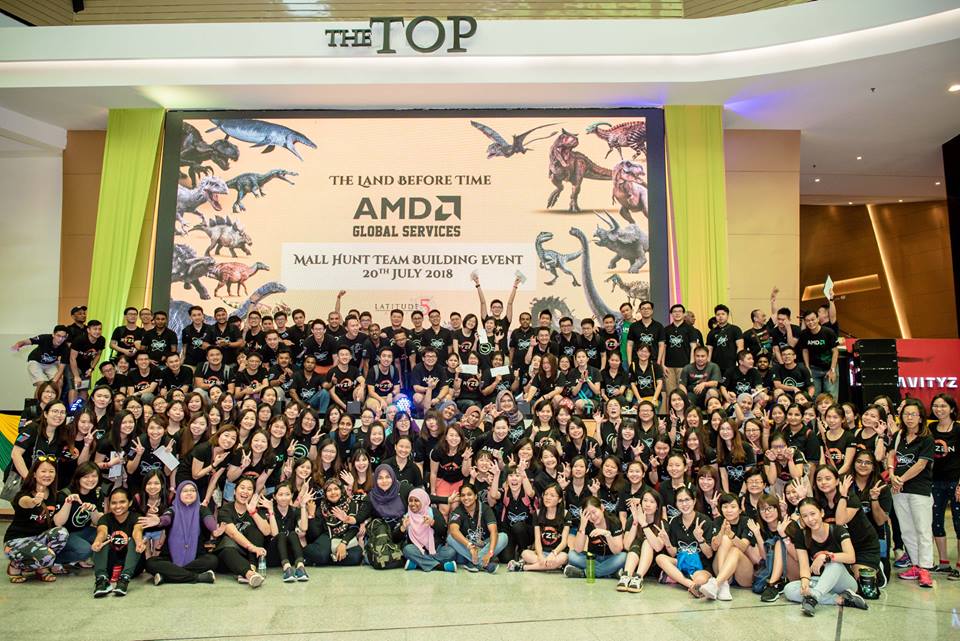 THE LAND BEFORE TIME
With the theme of "The Land Before Time" , participants had to accomplish multiple challenges in order to obtain the highest collectable gold coins. With 24 teams of total 240 participants embraced all our 10 customized challenges in this Full Day program.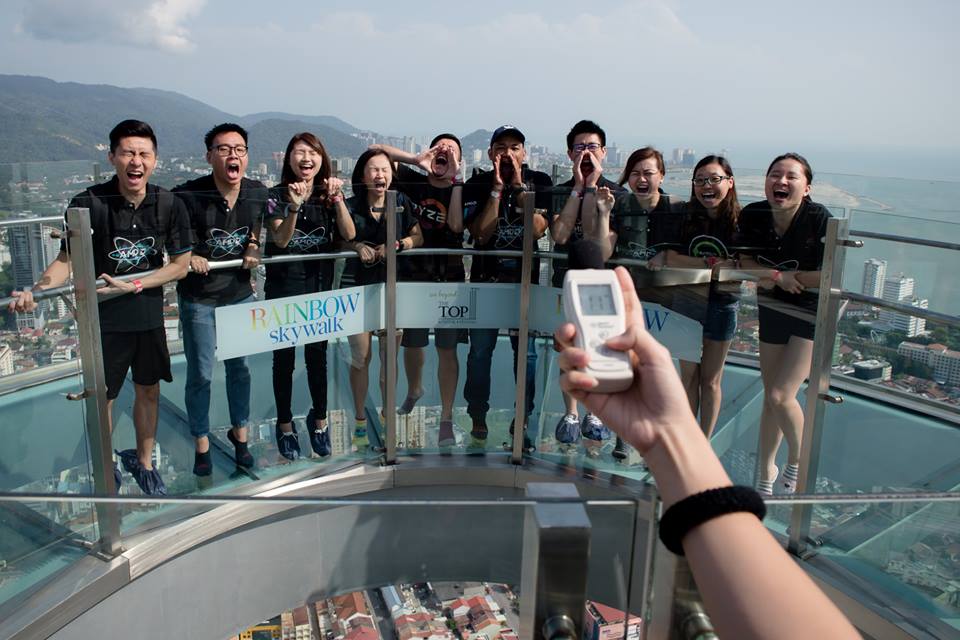 Not forgot to mention, all the challenges are customized accordingly to suits its venue as well as allowing total teams engagements. Furthermore, Participants were challenged psychically and mentally yet in a comfort and safe environment as most of the challenges were arranged in the indoor.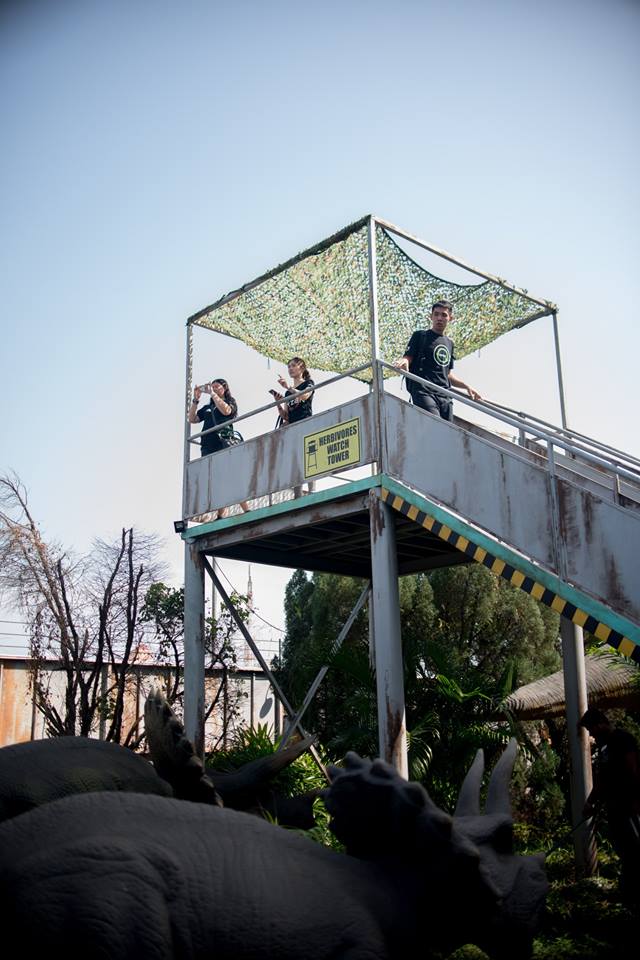 In summary, the team building programs had been successfully conducted throughout the day. Surprisingly, Team Building Running Man L5 is the first facilitator to carry out a big scale team building which utilizing The Top Komtar's point of attractions.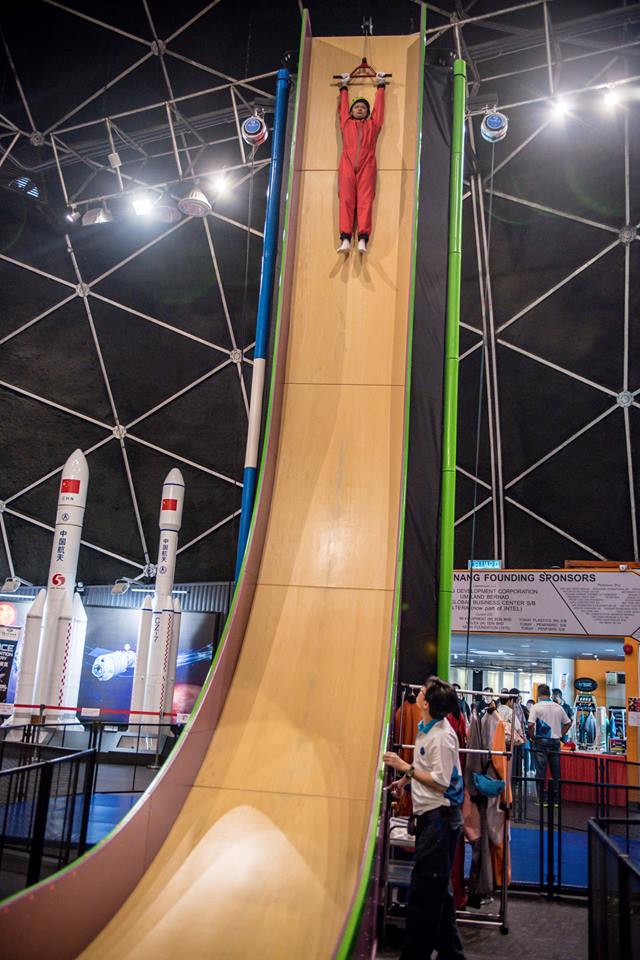 View our website here: https://teambuildingpenang.com/#contactus
Contact us for more details at +60165574286 (Whatsapp) / email us at event@latitude5.com.my