Team Building
Running Man L5
by Latitude Five Production
Team Building PENANG Series
Download our Brochure
with over 70 choices and packages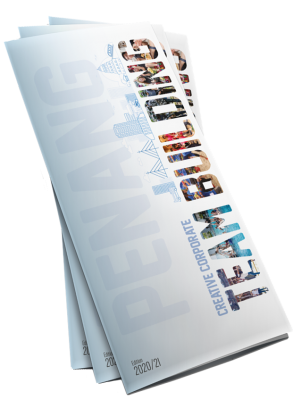 Frustrated by the ordinary & traditional TEAM BUILDING?
Get your own customized event from our revamped Team Building Running Man L5 team building activities which inspired by the most revolutionary variety game show in the world which originated from Korea. As a result, our team building programs achieved the extraordinary impact and where participants felt rewarded rather than bored stress competitions. All programs are uniquely customized by the venue demographics and within your comfortable budgets. Regardless location, the team building could be conducted anywhere in Penang, Malaysia or any Asia Countries with creatively customized.
Our team building programs consists of few exciting series which are commonly conducted in Penang.
BEACH SERIES
Great atmosphere with beach sand and soothing sounds of waves crashing on the beach. Engagement with water sports and beach activities which sees teams compete quirky, interactive, and surprisingly challenging as they move from station to station collecting points.
HERITAGE SERIES
Exploring  Georgetown UNESCO World Heritage with flairs. From food hunt to games on trishaws as well as exposing to the popular street arts and iconic demographics. Without lacking of fun rewarding conceptual, this is one of the best way to partly explore our awarded heritage city.
INDOOR SERIES
Rather being sheltered in cool environment yet capable in having fun interactive with effective agenda. Customizing the available demographics and turning it into exciting playground.
DRAGON SERIES
Imagine twenty paddlers in a sleek narrow boat. The drummer calls to take it away and instantly each paddler moves in unison. The boat itself surges forward with each stroke as the team becomes one. It's not just about the race. It's all about the challenge and being on the water with fellow colleagues and friends.
SPECIAL SERIES
Activating the 3rd Party Venue and redefined with Running Man concepts activities/programs arrangement. Fancy over a venue and improvised it with fun conceptual programs instead of trapping in the traditional scenarios.
We worked professionally with Corporate Companies in Penang and even with clients from different countries. Our team building programs also available with HRDF claimable by certified Facilitator arranged.
Contact us today to plan your next team building with us! 
Contact Us 
Testimonials
Here are what people say about us 🙂
Fun and Memorable Team Building

Thanks alot once again.. Truly appreciate the team dedication in making our team building fun and memorable. Great work particularly accommodate to our many changes as well as the team dedications.

100/100!! 3d2n team building

Had our 3d2n team building with them. Shaun and his team (pei lin!) are super helpful and accommodating. they are also super patient and kind coming to my relent request. 100/100!! You wont regret using them for sure! My colleagues all said that they enjoyed the games. Hope to engage in their services again!

Tons of creative games to be played

Awesome event organiser with tons of creative games to be played.. Everyone enjoyed to the max. Thank you! Will definitely engage team building event again with you guys.

Professional Team, seamless working with you

Feedback have been positive from the team. The participants enjoyed themselves. Your team has been very professional and it was seamless working with you. Thanks a lot.

Interesting to try something new and fun! (3 days event)

Thank you for the great activities! We had fun and it was interesting to try something new. Definitely will put a good review.

Thanks Running Man team event planning team

Many thanks to the Running Man team event planning team to organize a memorable TB for our organization.... I can see our team had a great time and enjoyed themselves very much! 😊😊

Highly recommended

Shaun and his team was a great help to our event. Their professionalism exceeded our expectation. Would highly recommend their service.

Event flow went smoothly

Hi Mr Shaun, thank you for everything today, the event flow went smoothly and everyone seems enjoying their day 😊Will surely promote your service to others too 😊

Creative and fun games!

Creative and fun games! Well organized and arrangement. Highly recommended!

Most Exciting Team Building Event

This is by far the most exciting team building event, they not just make the event exciting and fun but at the same time they know how to make the team bond stronger. which is very good for in and outside of working environment. 

We have fun and enjoy the games

Thanks for helping us organize team building. We feel that fun and enjoy the games. So far from the team is the +ve feedback.

Great experience!

Very good service from this Company! Can't wait to participate for future event! 

Awesome event organiser

Awesome event organiser with tons of creative games to be played.. Everyone enjoyed to the max. Thank you! Will definitely engage team building event again with you guys.

All of us have lots of fun!

AMD Running Man Team Building....... Thanks Latitude 5 for bringing an extraordinary,exciting and wonderful team building event for our AMD employees. Lots of folks said that this is the best team building ever! We receive lots of good feedback. It truly bring us a very new experience and it would be one of the most memorable team building we ever had.

Good feedback from team!

Thanks for the assistance on the last minute changes. Receive good feedback from colleagues. Hope we will have other activities like this with your team in the future.

Best event organiser in Penang

One of the best event organiser in Penang! Highly recommended! 👍👍

Customize-able & definitely memorable!

Customize-able & definitely memorable! Each time I've been with them as host, I see participants enjoy it and they understand the lessons from the program.
Professional Team, seamless working with you

Feedback have been positive from the team. The participants enjoyed themselves. Your team has been very professional and it was seamless working with you. Thanks a lot.

Good feedback from team!

Thanks for the assistance on the last minute changes. Receive good feedback from colleagues. Hope we will have other activities like this with your team in the future.

Interesting to try something new and fun! (3 days event)

Thank you for the great activities! We had fun and it was interesting to try something new. Definitely will put a good review.

Awesome event organiser

Awesome event organiser with tons of creative games to be played.. Everyone enjoyed to the max. Thank you! Will definitely engage team building event again with you guys.

We have fun and enjoy the games

Thanks for helping us organize team building. We feel that fun and enjoy the games. So far from the team is the +ve feedback.

Thanks Running Man team event planning team

Many thanks to the Running Man team event planning team to organize a memorable TB for our organization.... I can see our team had a great time and enjoyed themselves very much! 😊😊

Event flow went smoothly

Hi Mr Shaun, thank you for everything today, the event flow went smoothly and everyone seems enjoying their day 😊Will surely promote your service to others too 😊

Fun and Memorable Team Building

Thanks alot once again.. Truly appreciate the team dedication in making our team building fun and memorable. Great work particularly accommodate to our many changes as well as the team dedications.

100/100!! 3d2n team building

Had our 3d2n team building with them. Shaun and his team (pei lin!) are super helpful and accommodating. they are also super patient and kind coming to my relent request. 100/100!! You wont regret using them for sure! My colleagues all said that they enjoyed the games. Hope to engage in their services again!

Tons of creative games to be played

Awesome event organiser with tons of creative games to be played.. Everyone enjoyed to the max. Thank you! Will definitely engage team building event again with you guys.

Highly recommended

Shaun and his team was a great help to our event. Their professionalism exceeded our expectation. Would highly recommend their service.

Creative and fun games!

Creative and fun games! Well organized and arrangement. Highly recommended!

Most Exciting Team Building Event

This is by far the most exciting team building event, they not just make the event exciting and fun but at the same time they know how to make the team bond stronger. which is very good for in and outside of working environment. 

All of us have lots of fun!

AMD Running Man Team Building....... Thanks Latitude 5 for bringing an extraordinary,exciting and wonderful team building event for our AMD employees. Lots of folks said that this is the best team building ever! We receive lots of good feedback. It truly bring us a very new experience and it would be one of the most memorable team building we ever had.

Customize-able & definitely memorable!

Customize-able & definitely memorable! Each time I've been with them as host, I see participants enjoy it and they understand the lessons from the program.

Great experience!

Very good service from this Company! Can't wait to participate for future event! 

Best event organiser in Penang

One of the best event organiser in Penang! Highly recommended! 👍👍